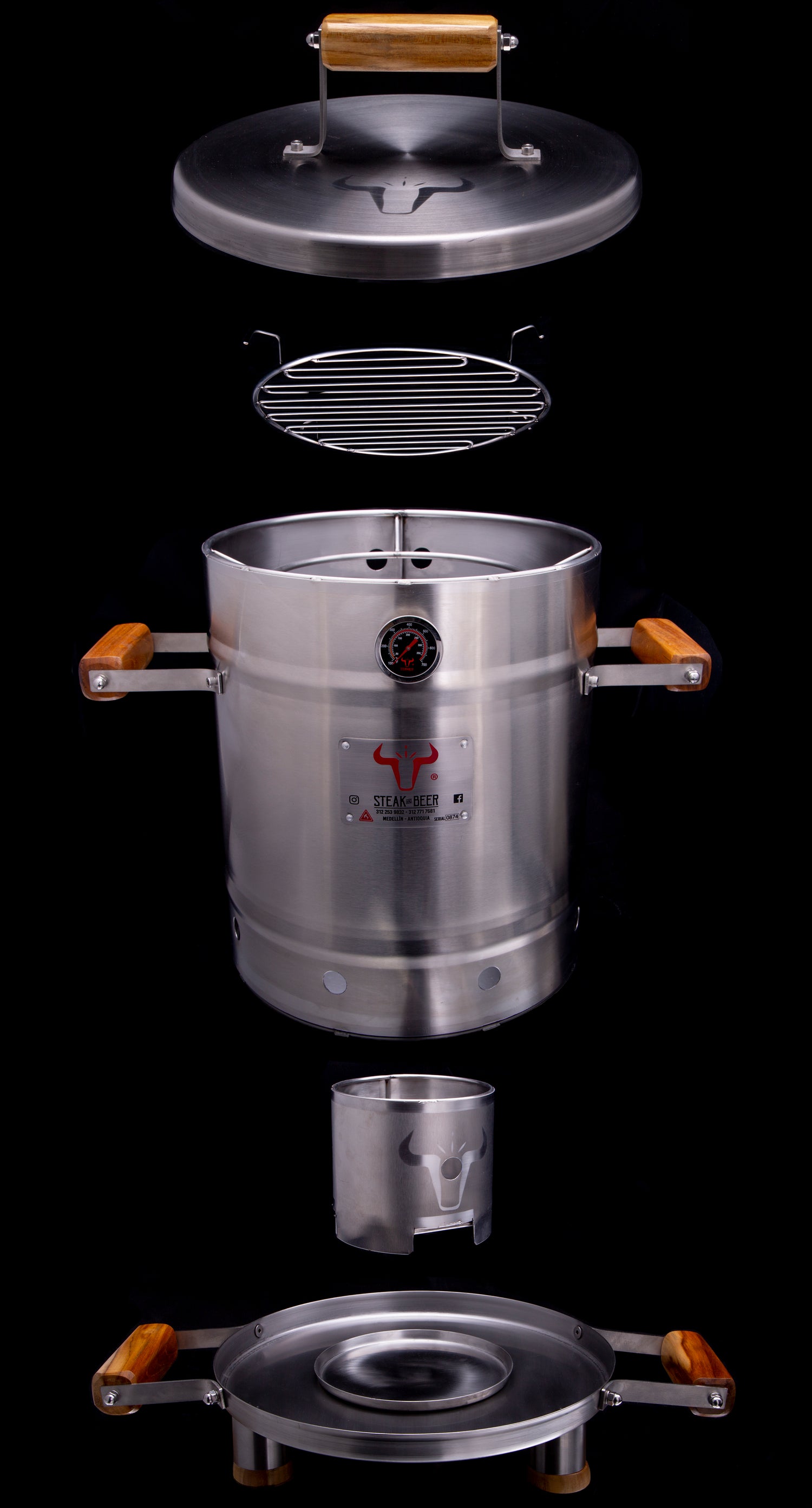 Our Barrels
Well, let's get started! The Steak and Beer Barrel is the best-selling BBQ Barrel in 11 countries so far and growing.
Its unmatched capacity allows for more than double that of a regular horizontal cooker or BBQ and at a fraction of the cost! Grab a tasty Brisket, Rump cap, Ribs, Pork belly, Fish, Vegetables and more.
Then just hang it and let the Barrel do the rest!